Office Lunch operates in Timișoara and its surroundings in the field of catering.
They cook lunch every day and deliver it directly to the workplace or afterschool (in which case they also cook breakfast, in collaboration with a nutritionist).

The head chef, Raul, came to us for several projects, Office Lunch being the main and biggest project.
He had been in the field for a long time under the Balvia Horeca brand and asked us to do a rebranding starting with the new name of Office Lunch.
Thus, around this name, we created: an identity from A to Z, presence on social media, printable materials, photos and a landing page.
The collaboration began in 2020 and continues to this day.


Visual identity
To induce the idea of food at the workplace, we chose the colors orange and blue, colors specific to the business and corporate area.
Starting from Raul's desire to have a simple and easy-to-use logo, we arrived at the version below:
VS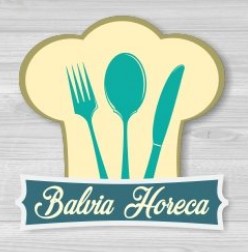 In the case of each collaboration, we offer the final logo in several variations, sizes and formats to be usable in as many poses as possible (be they digital or printed).
As distinctive graphic elements I chose a textured white background, rounded squares and colored waves. It may sound simple but we invite you to see the complete visual identity on facebook or theur website.


Menu generation platform
We created an online platform with a constant design where a weekly menu is generated after filling in a form.
This menu can be saved as a PDF, sent by email or printed.
Printable graphics
We have designed a flyer that contains only key information for both offline and online promotion of the catering business.
In this case we contributed to: graphics, copywrite and photos.
Web design (Landingpage)
We made an online business card in less than 14 hours.
Responsive and modern design
Handmade - 100% custom
Organizing the sections for an optimal user experience
Google Analytics integration
Google Search console configuration
Setup 1 email account
Price calculator
Weekly menu display
Basic SEO at launch
SSL certificate
Hosting
Facebook posts & ads
Depending on the periods: We published 1-2 posts per week;
We had a whole month where we posted the menu of the day and/or the weekly menu.
Initial Facebook page setup
Population with descriptions
Profile and cover photo
Graphics and copywrite for posts
Daily stories
Massive share on groups
Paid engagement campaigns (with website redirection) or reach (only for awareness)
Newsletters
Research potential customers (cold audience gathering)
Periodic sending of emails on the mailchimp platform
Create design and copywrite
Periodic reports
Photography